CEO & Founder, Ben England will Moderate Panel at Seafood Expo North America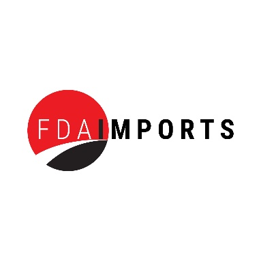 FDA Imports has been getting legal results for the highly regulated seafood industry for over ten years.
Hear Us Speak!
            This year we are pleased to announce our CEO & Founder, Ben England will be moderating the panel "FDA and CBP Seafood Compliance and Enforcement" on March 16th at 10:30am. Our 2020 presentation will feature Troy Petrillo from FDA, Steven Wilson from NOAA, and Domenic Veneziano from Veneziano Consulting.  Additionally, Senior Customs Attorney Jessica Rifkin, with Benjamin L. England & Associates, will be discussing Customs' increased focus on enforcing forced labor, the 301 tariffs, and your right to refunds on duties. Come hear what FDA and Customs have accomplished over the prior year and ask your questions about what seafood processors and importers can expect in 2020.
Visit Our Booth!
            We are also proud to be exhibiting at booth #769. 2019 was a year packed with changes for the seafood industry. Our regulatory specialists and affiliated attorneys represent proven consulting and legal experience, integrated into a single source for solving the problems involved in bringing products to the highly-regulated United States market.  Our team routinely assists seafood manufacturers and importers with HTC classifications, valuation and origin issues, HACCP planning, import alert violations, detentions, and facility inspections.  Stop by and speak to our attorneys and consultants and find out how we can help you through the seafood regulatory maze.
For more information about FDAImports.com or our associated law firm Benjamin L. England & Associates please contact us!
(410) 220-2800
Contact@fdaimports.com
810 Landmark Drive
Suite 126
Glen Burnie, MD 21061