Seafood Expo Global/Seafood Processing Global opens today in Barcelona with the most innovative and exciting launches in the seafood sector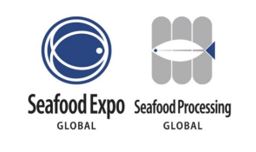 Seafood Expo Global/Seafood Processing Global opens today in Barcelona with the most innovative and exciting launches in the seafood sector
 From hake spaghetti to seaweed pâté, the world's largest seafood trade fair will be the place to showcase innovations and trends
Barcelona, Spain – 26 April 2022 – The world's largest seafood trade event, Seafood Expo Global/Seafood Processing Global, organized by Diversified Communications, is back in-person and for the first time is taking place in Barcelona, Spain. Until 28 April, the Expo will feature seafood, equipment and service companies offering the latest innovations in the seafood sector.
Over the next three days, the 28th edition of Seafood Expo Global will become a showcase for the latest advances in products and services developed by the companies in the sector, aimed at extending the variety of seafood products, improving their commercial life and offering greater added value to adapt to a constantly changing market. Tonight, the event will host its prestigious annual Seafood Excellence Global Awards, which recognizes the best seafood products of the year presented at the expo. More than 80 products were submitted for the Awards competition and 38 finalists from 13 countries were selected.
"It is clear that many companies did not waste time during the pandemic given the number of new products we are seeing, and they are excited to present them to the global industry," said Liz Plizga, Group Vice President at Diversified communications.
Key trends
Health – Health continues to be a prime motivator for seafood consumption. The COVID-19 pandemic has boosted demand for healthy foods such as fish and seafood due to their low-fat protein content. Additionally, consumers are looking for products of higher quality, and many products entered in this year's competition are made with premium raw materials.
Sustainability and climate-wise food choices – Consumers are increasingly demanding information about the origin of fish and seafood they purchase. Most of finalists' products have clean labels with more recognizable ingredients. There are more new products with sustainability certifications and companies also mention the climate and energy impact of their products.
Ease of preparation – Products that are partially prepared for cooking at home and good take-away options in the foodservice category. A variety of products presented for the Seafood Excellence Global Awards are meals that can be prepared in 3 to 20 minutes with no preparation necessary.
Seafood Burgers – They are popular around the world.  The varieties and flavors are expanding to include more seafood species. Burgers are also now a good environmental choice because they enable companies to utilize more of the seafood they process for human consumption.
Japanese products and flavors are very popular among the finalists' products. Both in the high-quality seafood used to produce traditional saku, tataki and other seafood delicacies as well as prepared Japanese street food like onigiri and takoyaki. Seaweed in traditional Japanese street applications is also included in this trend.
Exciting and innovative products
 Below is a sample of highlighted products that will be displayed at the 2022 edition of Seafood Expo Global/Seafood Processing Global.
Flambéed salmon burger
Finalist Seafood Excellence Global Awards
The professionals at the Finnish company Hatala Oy have been perfecting their ability to flambé salmon for more than 80 years. Now, this Finnish favorite is finally available to the rest of the world in the form of a delicious, ready-to-eat burger. Burger is fully cooked and ready to eat after heating in a pan or grill for few minutes.
Hatala Oy
Stand 4C200
Haddock fillets in cider
Finalist Seafood Excellence Global Awards
Freshly frozen, hand-filleted chunky white fish fillets with a crispy batter made with Donegal Catch artisan cider, which gives the batter a light sweet apple flavor.
Green Isle Seafood
Stand 3D201, 3D401
Octopus Takoyaki
Finalist Seafood Excellence Global Awards
Freshpack has qualified for the Seafood Excellence Global Awards for the first time with its Prawn Mayonnaise Onigiri, a Japanese-inspired rice-based culinary delicacy wrapped in seaweed. Another notable product that can be served as a starter or snack is takoyaki, a ball of seasoned batter containing pieces of octopus. Two innovative products for the hospitality and catering industry.
Freshpack
Stand 2J601
Octopus with a Provençal twist
French company Crusta C will display its latest launch at Seafood Expo Global: thinly sliced marinated octopus with grilled vegetables. Cherry tomatoes, red and yellow peppers, and a marinade of olive oil, lemon juice, vinegar and pepper combine to give the octopus a decidedly Mediterranean twist.
Crusta C
4E400
Packaging to reduce the use of plastic by 80%
Ulma will present a thermosealing machine for working in skin film with cardboard or plastic trays. With LeafSkin™ packaging, the use of plastic can be reduced by up to 80% by using a 100% recyclable cardboard tray.
Ulma Packaging
3BB201
 Pasta del Mar
Finalist Seafood Excellence Global Awards
Pescanova presents an enjoyable new way of eating fish with fish-flavoured pasta, including hake spaghetti with cuttlefish ink and salmon noodles. The Salmon Noodles along with ready to eat Turbot with Vegetables, new seafood snack P'tits Duos-Cabillaud & Patate Douce are among Pescanova's products in the running for the Seafood Excellence Global Awards.
Pescanova
Stand 3F601
Seaweed spread
Finalist Seafood Excellence Global Awards
This seaweed paste, aimed at the hospitality and catering industry, is ideal as a spread: the seaweed pâté can be spread on bread or crackers and is ideal for breakfast, teatime or a delicious snack.
GlobeXplore
Stand 3D601
Skinpack sustainable packaging
After an extensive R&D project, Frigoríficos Ferrer has launched its iconic skinpack packaging with a 100% PET mono-material plastic base, made with up to 30% recycled plastic. This base is fully recyclable thus helping to boost sustainability and the circular economy. This concept allows the company to eliminate 48 tonnes of plastic each year and the remaining plastic is 100% recyclable. The company will also display at the Expo its line of products with MSC (Marine Stewardship Council) and ASC (Aquaculture Stewardship Council) international certifications.
Frigorífics Ferrer
Stand 5I403
Sustainable tuna in a range of cuts
Finalist Seafood Excellence Global Awards
Frime will present its Køldfin Soul range of frozen marinated yellowfin tuna in various formats: from the more common slices to ingots, portions, chunks and cubes… to give free rein to creativity while preparing high-quality and sustainable cuisine. The FlatSkin packaging reduces the use of plastic by up to 60%. Frime's Frozen Marinated Yellowfin Tuna Tataki Block, Frozen Marinated Yellowfin Tuna Cubes and Frozen Yellowfin Tuna Burger, are three of its products shortlisted for the Seafood Excellence Global Awards.
Frime
Stand 3A201
About Seafood Expo Global and Seafood Processing Global
Seafood Expo Global and Seafood Processing Global form the world's largest seafood trade event. Thousands of buyers and suppliers from around the world attend the annual, three-day exposition to meet, network and conduct business. Attending buyers represent importers, exporters, wholesalers, restaurants, supermarkets, hotels, and other retail and foodservice companies. Exhibiting suppliers offer the newest seafood products, processing and packaging equipment, and services available in the seafood market. SeafoodSource.com is the exposition's official media. The exposition is produced by Diversified Communications, the international leader in seafood-industry expositions and media. www.seafoodexpo.com/global
About Diversified Communications
Diversified Communications is a leading international media company with a portfolio of face-to-face exhibitions and conferences, online communities and digital and print publications. As producers of these market-leading products Diversified Communications connects, educates and strengthens business communities in over 15 industries including: food and beverage, healthcare, natural and organic, business management and technology. The company's global seafood portfolio of expositions and media includes Seafood Expo North America/Seafood Processing North America, Seafood Expo Global/Seafood Processing Global, Seafood Expo Asia and SeafoodSource.com. Established in 1949 and headquartered in Portland, Maine, USA with divisions and offices around the world, Diversified Communications remains a privately held, third generation, family-owned business. For more information, visit: www.divcom.com
# # #
Media Contact:
LLYC
Laia Jardí / Mireia González / Marta Santacreu
ljardi@llorenteycuenca.com/ mgonzalez@llorenteycuenca.com / msantacreu@llorenteycuenca.com
+34 628 673 970
Christine Pedersen
Marketing Director
Diversified Communications
cpedersen@divcom.com