Phillips Foods Simplifies Seafood with New Line of Refrigerated Pasteurized Proteins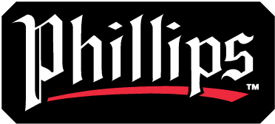 Baltimore, MD. – February 17, 2020 – Phillips Foods is proud to introduce our new Pasteurized Proteins line featuring three delicious refrigerated options for seafood lovers: Yellowfin Tuna, Gourmet Baby Clams and Seafood Mix. Fully cooked and ready to eat, our Pasteurized Proteins can be enjoyed straight out of the container or added to your favorite recipes without the hassle of messy prep work. Coming this spring to your local grocery store with a price point of $7.99 for an 8 oz. tub and a 15-month shelf life, our new line is packed with protein, low carb, whole30/keto compliant and paleo friendly. Backed by Phillips' proud tradition of superior seafood, each product is sustainably sourced and contains just a handful of ingredients: seafood, water, salt, and clam juice. No artificial preservatives, colorings, flavorings, or sweeteners are added – all you taste is delicious seafood!
Yellowfin Tuna
The highest quality Yellowfin tuna is cut by hand into meaty chunks perfect for a wide range of recipes, then hand packed in water and salt, preserving the rich texture and flavor of fresh Yellowfin tuna and delivering an incredible 19g of protein per serving. Rated a Best Choice by Seafood Watch and Ocean Wise recommended. Pole & Line Caught and Dolphin Safe.
Gourmet Baby Clams
We source 100% wild harvested Paratapes spp. sea clams, also known as Baby or Venus clams, from Southeast Asia. Our Gourmet Baby Clams are freshly hand-shucked and pasteurized under the strictest quality control standards. The result: clean, sweet, whole belly-out clam meat that is pristine and as close to fresh off the boat as you can get.
Seafood Mix
Our Seafood Mix features a flavorful combination of shrimp, squid, octopus, clams, and crab claw fingers in one convenient container. Bursting with flavor and loaded with protein, our Seafood Mix is an easy and cost-effective alternative to making multiple trips to the fresh seafood counter. Transform simple pasta or rice into a seafood feast while cutting down on kitchen prep time – ideal for busy weeknights!
About Phillips
Phillips Foods is a family-owned business founded in 1914 and recognized as a leading importer and distributor of crab meat in the United States. Best known for their premium-quality blue swimming crab meat and famous crab cakes, Phillips Foods also produces a full line of seafood appetizers, seafood cakes, soups and entrées for foodservice and retail. Learn more at phillipsfoods.com.
Contact: Keely Dziuban
Director of Marketing
443.263.1200
kdziuban@phillipsfoods.com